FireCat 25M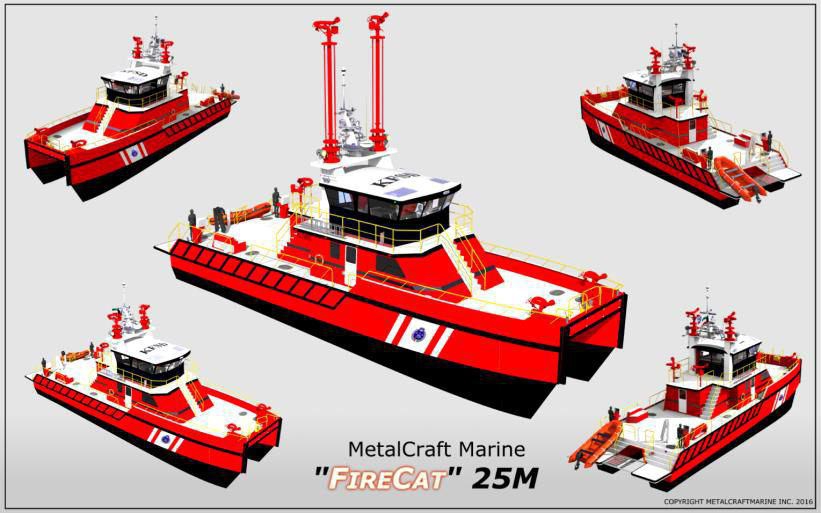 MetalCraft introduces the next generation in Port Security: the all new FireCat 25M.
This displacement catamaran will reach 25-27 knots with no wake.
Standard Configuration

Max speed
27kt
L.O.A.
81-90 ft
B.O.A.
22.5-25 ft
Pumps
11,000 - 33,000 GPM
Discharges
2 x 5,500 GPM (Mast)
Reach
450 ft
Telescoping Mast
45 ft
CBRN Options
This fireboat can be equipped with Chemical, Biological, Radiological, and Nuclear (CBRN) options for advanced readiness. Click for more...